E-Networks brought connectivity to all at Agri Expo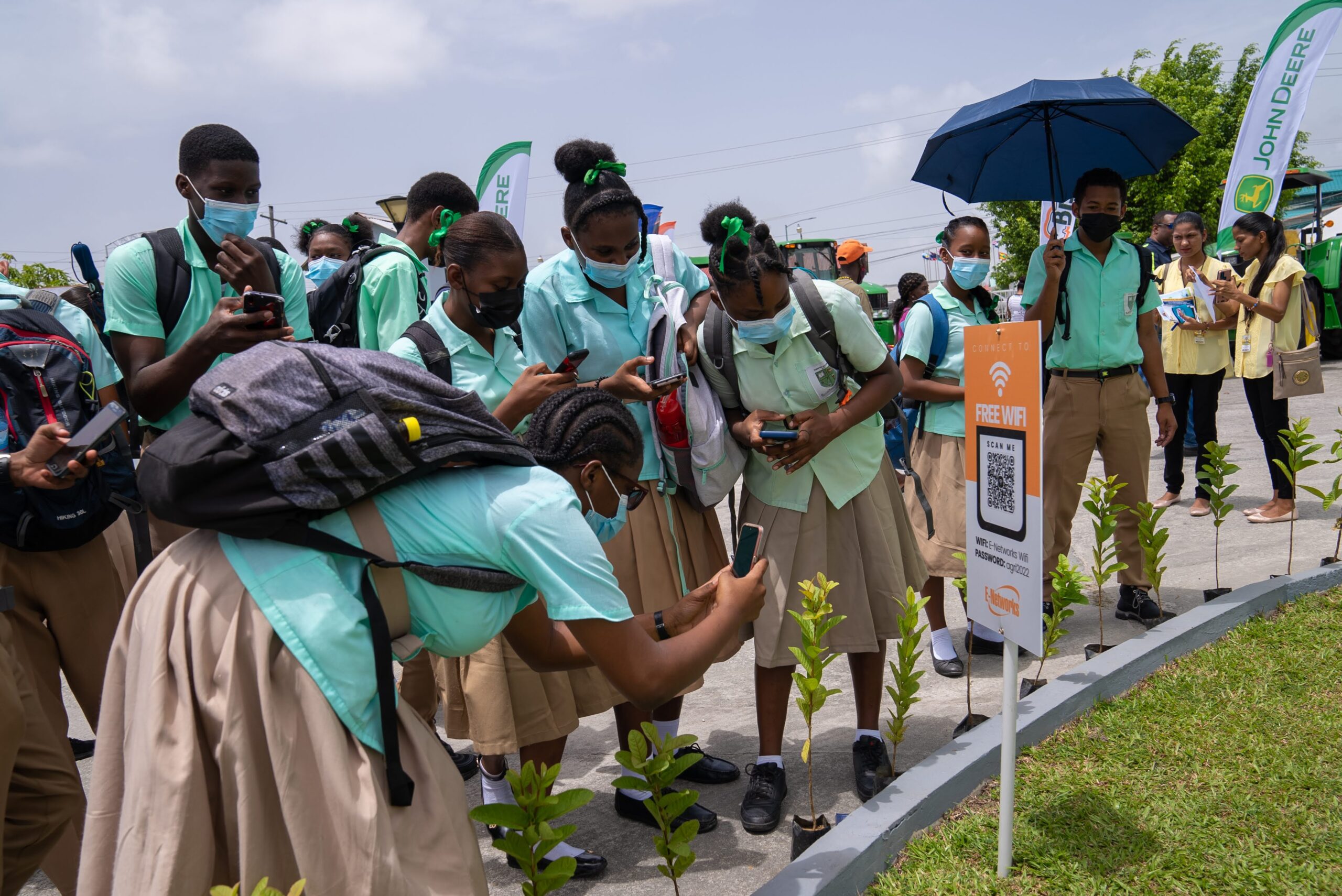 E-Networks brought connectivity to all at Agri Expo
E-Networks Inc – Guyana's only locally-owned telecommunications provider – was the official internet provider for the Inaugural Agri-Investment Forum and Expo, hosted by the Government of Guyana and the Caribbean Community (CARICOM) Secretariat under the theme, "Investing in Vision 25 by 2025."
The three-day exhibition, held at the Arthur Chung Conference Centre, aimed to showcase every aspect of agriculture including live animals, agricultural machinery and aquaculture and attracted over 250 international, regional, and local exhibitors.
Additionally, local agro-processors were also in attendance to showcase their products.
This inaugural event saw hundreds of people from Guyana and the wider Caribbean, including a number of Regional leaders, and E-Networks played an instrumental part in bringing connectivity to all in attendance with their 'Free Wi-Fi.'
The company's Marketing Coordinator, Ashley John said signs bearing the Wi-Fi credentials were mounted throughout the venue and the use of the QR code made connecting hassle-free.
"This event is the first of its kind for the region and there is no reason anyone should be unable to connect to their online audience in this digital age. Connecting to our Wi-Fi at the expo was hassle-free; all people had to do was open their smartphone camera, scan the QR code and they were instantly connected to "E-Networks Wi-Fi".
Visiting students were also eager and excited to connect to "E-Networks Wi-Fi" in such a straightforward way as they were all seen scanning the QR code.
The company's Customer Experience Manager shared that it was a momentous occasion where E-Networks was a part of something greater that will benefit not only Guyana but also the Caribbean and possibly the world.
"Being one of the pieces of the Agri-Investment Forum and Expo 2022 is great because for the first time we saw an event of this nature and it was an amazing thing to see regional leaders come forward to share in this initiative. It was an honour to be the Official Internet Service Provider that kept the event going and establish that connectivity."
E-Networks takes great pride in being the official internet provider for the Inaugural Agri- Investment Forum and Expo and looks forward to bringing connectivity to similar events for the benefit of all.