E-Networks to land first-ever submarine fiber optic cable to Bartica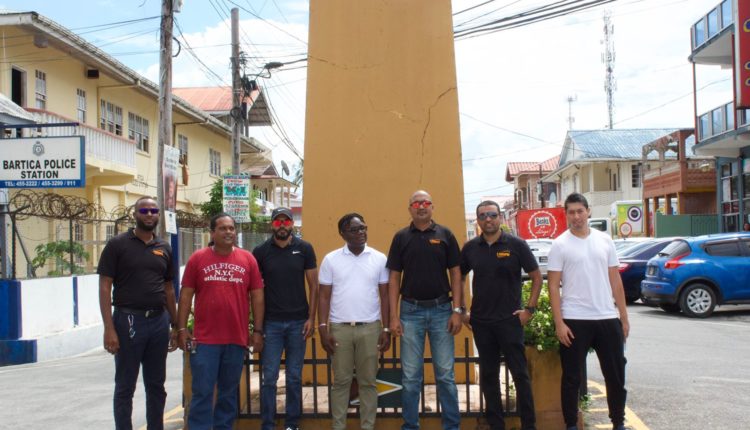 E-Networks to land first-ever submarine fiber optic cable to Bartica
– Significant upgrade in internet and cellular services to be expected in the hinterland town
E-Networks Inc.- Guyana's fastest internet provider – announced that it will be landing the first-ever submarine fiber optic cable to Bartica.
This new cable will soon allow Bartica to access the same services at the same prices as those provided by E-Networks in Georgetown and elsewhere in the country. This includes gigabit (1,000 Mbps) fiber optic internet speeds and fixed wireless speeds of up to 75 Mbps.
Another first for the company, this move will see Bartica joining the E-Networks fiber backbone, which is the largest in Guyana, and connect another region to significantly more reliable and faster internet and cellular services. These services, which will be available to both individuals and businesses, will considerably upgrade Bartica's access to information, entertainment, and communications.
The E-Networks team, led by CEO Vishok Persaud, Chief Technical Officer Gerald Singh, Chief Commercial Officer Abu Zaman, and Project Lead Carlos Prowell, has been on the ground developing a design for the new fiber connectivity throughout the hinterland town, utilising local skills and resources.
Carlos Prowell, an E-Networks partner, has been working to mobilise and oversee the project. Mr. Prowell, who has been with the company since the start of its TV operations in Bartica, expressed his excitement about this significant development for his hometown.
Bartica, which became a town in 2016, is known as the gateway to Guyana's interior, serving as a hub for those working in the gold and diamond mining regions.
Since the sector's liberalisation in October 2020, E-Networks, the only 100% Guyanese owned and operated telecoms provider, has steadily improved access to higher-quality services. In just two years, the company can be credited with increasing internet speeds, reducing pricing, and expanding access to more areas.
E-Networks has also recently announced that it will be launching its 4G/5G cellular network, the first of its kind in Guyana. The company expects to provide faster data services, lower talk and text rates, and enhanced technology to the hundreds of thousands of Guyanese mobile users.